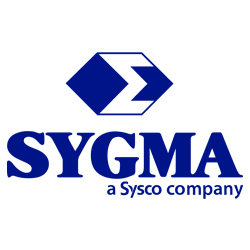 Warehouse Order Selector
Sorry, this job has expired.
Denver, CO
SYGMA Network: advance your career, make an impact, and have fun at the same time! SYGMA isn't your average workplace-it's a fast-paced, high-energy, think-on-your-feet environment. If this sounds like the kind of company you'd like to join, apply today!

We are now hiring Warehouse Order Selectors.

We offer the following:
• Great pay.
• Outstanding benefits including healthcare, vacation, 401(k), and stock options.
• An employee discount program that includes discounts on purchases for home computers, cars, cell phones and accessories, entertainment, and travel.

As a Warehouse Order Selector, you will:
• Process orders for daily routes through the orderly receipt.
• Pick and load product.
• Maintain the warehouse in a safe and sanitary manner.

• A high school diploma/GED or equivalent in experience is preferred.
• Pick product for routes as defined on the pick sheets.
• Use pallets that are of good quality
• Visually inspect the product for damages and properly place on the pallet to minimize cross contamination.
• Handle products in a manner consistent with food safety procedures.
• Product that is packaged in ice shall be selected in a way that will prevent ice from melting into other cases throughout the loading and delivery process
• Take appropriate corrective actions when a spill or damaged case is discovered
• Operate all Company warehouse equipment in a safe and reliable manner. Report all equipment failures to immediate supervisor.
• Ensure that warehouse is maintained in a sanitary manner according to Company standards.
• Tracks time spent on assignments for productivity reporting on a daily basis.
• Follow proper selection procedures as established by the company.
• Ability to operate a forklift, floor scrubber, and pallet jack.

SYGMA is a wholly-owned subsidiary of Sysco Corporation, a Fortune 100 company, and one of the largest foodservice distributors in the United States. We are a wholly owned subsidiary of Sysco, and one of the largest chain distributors in the country.

SYGMA is an Equal Opportunity Employer – M/F/Veteran/Disability.

8610