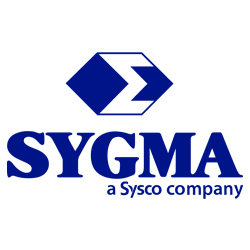 Driver Trainee
Sorry, this job has expired.
Denver, CO
SYGMA isn't your average workplace-it's a fast-paced, high-energy, think-on-your-feet environment! Advance your career, make an impact, and have fun at the same time. If this sounds like the kind of company you'd like to join, apply today!

We are currently hiring Driver Trainees.

For a minimum of 30-60 days you will assist drivers in the unloading of product at customer locations and be evaluated to go to a certified truck school to obtain your Commercial Driver's License.

As a Driver Trainee you will:
• Unload product at customer's locations according to customer's invoices.
• Develop and establish good relationships with customers by providing excellent, courteous service.
• Follow all company policies.
• Assist in all aspects of route paperwork.
• Perform other duties as assigned.
• Work safely by following SYGMA's Preferred Work Methods.

Our requirements include:
• Must be 21 or older.
• Must obtain a Class A CDL permit before attending orientation.
• Clean MVR.
• Must be able to be out on routes for up to 72 hours straight.
• Must work nights.
• Attend class at a Certified Truck Driving School.
• Continue to assist in delivering product on Friday nights while in school.

Skills
• Ability to lift up to 50 lbs repetitively throughout route.
• Ability to work in all weather conditions.
• Ability to safely operate a 2 wheeler.
• Ability to work any day and any shift.

We offer the following:
• Great pay
• Outstanding benefits including healthcare, vacation, 401K, and stock options.
• An employee discount program that includes discounts on purchases for home computers, cars, cell phones and accessories, entertainment, and travel.

SYGMA is a wholly-owned subsidiary of Sysco Corporation, a Fortune 100 company, and one of the largest foodservice distributors in the United States. As a Wholly Owned Subsidiary of Sysco, and one of the largest chain distributors in the country, SYGMA is looking for talented people to join our team!

SYGMA is an Equal Opportunity Employer – M/F/Veteran/Disability.
8612