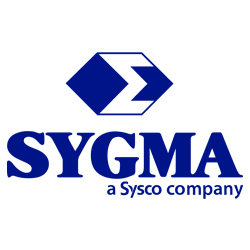 Driver Helper
Sorry, this job has expired.
Denver, CO
SYGMA Network: advance your career, make an impact, and have fun at the same time! SYGMA isn't your average workplace-it's a fast-paced, high-energy, think-on-your-feet environment. If this sounds like the kind of company you'd like to join, apply today!

We are currently hiring Driver Helpers.

As a Driver Helper, you will be responsible for assisting the driver in the unloading of product at customer locations. Work is heavy in nature. Half the day is spent riding in a tractor/trailer unit. You must be able to climb into the trailer, lift 50 lb. boxes frequently, lift up to 75 lb. boxes occasionally, and move product on the hand truck. Helper routes are local and will require working at night.

We offer the following:
• Average biweekly pay for a driver helper is $750/week.
• Company will pay to send helpers to the local CDL college to obtain a Class A CDL.
• Outstanding benefits including healthcare, vacation, 401K, and stock options.
• An employee discount program that includes discounts on purchases for home computers, cars, cell phones and accessories, entertainment, and travel.

Basic Requirements:
• Must be at least 21 years of age.
• Must pass pre-employment testing, including a drug screen/physical and a background check.
• Must be able to work nights and/or weekends and be available for work on scheduled days.
• Class A CDL (minimum 6 months)

Preferred Requirements:
• High school diploma or equivalent

SYGMA is a wholly-owned subsidiary of Sysco Corporation, a Fortune 100 company, and one of the largest foodservice distributors in the United States. As a Wholly-Owned Subsidiary of Sysco, and one of the largest chain distributors in the country, SYGMA is looking for talented people to join our team!

SYGMA is an Equal Opportunity Employer – M/F/Veteran/Disability.
8609