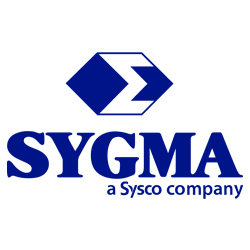 Class A CDL Delivery Truck Driver
Sorry, this job has expired.
Denver, CO
Health Insurance, 401K / Retirement plan, Paid vacation
SYGMA isn't your average workplace - it's a fast-paced, high-energy, think-on-your-feet environment. Advance your career, make an impact, and have fun at the same time. We are currently hiring delivery drivers. If this sounds like the kind of company you'd like to join, apply today!

We are now hiring Class A CDL Delivery Truck Drivers.

As a Delivery Driver you will be responsible for safely and efficiently transporting product from the warehouse to various customers and properly unloading the product via ramp and dolly according to customer invoices. Work is medium to heavy in nature. Half the day is spent driving a tractor/trailer unit.

We offer:
• Great pay-after a year you can make approximately $60k or more based on your route!
• After training we offer component pay for our professional drivers.
• $5,000 sign-on bonus!
• Opportunity to earn additional pay through safety and quarterly bonuses.
• Great benefits including healthcare, vacation, 401(k), and stock options.
• An employee discount program that includes discounts on purchases for home computers, cars, cell phones and accessories, entertainment, and travel.

• High school diploma or equivalent preferred.
• 1 year tractor/trailer experience preferred.
• Previous experience in food-service distribution preferred.
• Must be at least 21 years of age.
• Must possess a valid Class A CDL.
• Must pass pre-employment testing, including DOT drug screen/physical and background check.
• Must be able to work nights and/or weekends and be available for work on scheduled days.
• Must be able to climb into trailer, lift 50 lb. boxes frequently, lift up to 75 lb. boxes occasionally, and move product on the 2-wheeler.
• Routes are both local and over the road, and will require night time driving.

SYGMA is a wholly-owned subsidiary of Sysco Corporation, a Fortune 100 company, and one of the largest foodservice distributors in the United States. As a Wholly Owned Subsidiary of Sysco, and one of the largest chain distributors in the country, SYGMA is looking for talented people to join our team!

SYGMA is an Equal Opportunity Employer – M/F/Veteran/Disability.




http://jobpostmedia.com/privacy-policy/

8599